Websites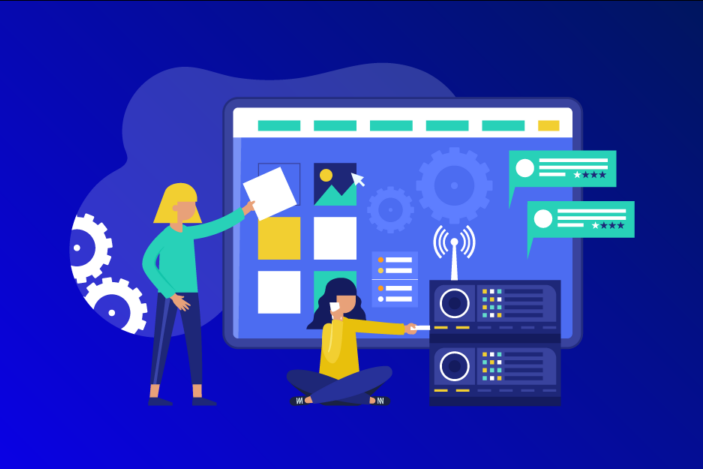 We host, design and build business-class WordPress websites with the functions you need – ecommerce, subscriptions, bookings, multi-lingual …
Website services
WordPress runs over a quarter of the world's websites for a good reason. WordPress is the #1 platform for small and medium sized businesses to showcase and sell their products and services. With simple tools for creating beautiful visual design and written copy, it also includes a rich set of powerful features that enables you to reach out to potential clients and sell to your customers.
maxc.io offers website services ranging from unbiased expert advice and practical assistance to full service packages that include site design and build, secure hosting and the features you need to market and sell effectively in the digital world, including that of phone and tablet.
Service description
Fast WordPress hosting
Security and malware protection
Configured to your own requirements
Support portal for administration user
WordPress core, plugins and themes maintained and always updated
We include the following as standard across all our services:
Secure hosting on our cloud infrastructure platform
Your website data isolated within a dedicated server container
10 GB storage
No bandwidth limits
24/7 uptime monitoring
Full backup and recovery
Reliable SMTP email delivery
Let's Encrypt TLS secure certificates always updated
Regular application and plugin updates to latest versions
User support portal for administration user
Individual client status page
Infrastructure powered by 100% renewable energy
Additional features are available through extensions and service tasks:
Site migration
Domain name (if required)
Email (if required) – 1 mailbox, 10 GB storage, webmail
Creative digital design
Connect to email marketing platform
Sell online with payment processing
Membership and subscriptions
Event management, online booking and ticket sales
Social networks connected
Search engine optimization
Google maps integration
Email marketing
If you already use the Mailchimp email marketing platform, we can connect your website forms to your subscriber lists. As an alternative we offer our own Mailing List service based on open-source Listmonk where we host and manage on your behalf your own dedicated and cost-effective unlimited white-label solution.
Sell online
Adding an online shop to your website is an obvious next step with WordPress. We work with Woocommerce, the most popular ecommerce platform on the web. It's a simple matter to post up your services or products, whether shipped or downloadable, and to showcase your online shop with easy-to-use cart and checkout. We offer our Ecommerce service as an extension to your hosting, based on Woocommerce to get you started and give advice on the way.
Payment processing
Getting paid online is not the simplest thing to set up. We can advise, help and guide you to get started on the Stripe online payment platform as part of our Ecommerce service. We link your website to these payment processors enabling you to accept secure payments for your products or services with either PayPal, debit or credit cards, or even direct debits.
Pricing
Our pricing is by monthly subscription.
We charge for website hosting plus maintenance and system support.
Extensions require a subscription to the underlying service, unless already subscribed to.
Add-ons can be purchased as additional subscription items and multiplied as needed.
FAQs
Billing & Subscriptions
Yes, on payout received from Stripe, we issue a VAT invoice. This can be up to one working week from order placed, two weeks following initial direct debit set-up.
Yes, direct debit is a payment method we support, via the Stripe payment gateway.
We can do this if the domain of your website is changing. However, you cannot move the subscription between websites. You would need to subscribe a different website.
Yes, unless you cancel them. You can manage subscriptions through your maxc.io account.
Yes. We have a 30 day money-back guarantee. If for whatever reason you are unhappy we will refund you back the amount you have paid.
There is no minimum subscription period. Payments are made for the period of subscription and can be cancelled at any time leading up to the renewal date. We do not refund for early cancellation.
Customer satisfaction is important to us. Under our money back guarantee, we'll refund you if you aren't happy with our service.
No notice needed. Just cancel the renewal before it is due in your My Account area in maxc.io.
We accept all major credit and debit cards and also payment by direct debit. We use Stripe as a payment processor and never have sight of your card or account data.
Infrastructure & Hosting
No, we offer a very high level of management and maintenance to every customer. This is built into our server setup and monitoring. This is not standard hosting.
We monitor every website and/or web application to check that each is running 24/7 and serving up pages correctly. Our monitoring toolkit includes the Uptime Kuma web service, a best-in-class monitoring service. We respond proactively to any problems identified, typically in advance of a client being aware of any issue.
Yes we do. We offer a simple-to-use, user-friendly, modern and fast webmail application should you need to access your email on the go.
Our servers and data disks are routinely backed up on a daily rotating basis. As a fail-safe measure all application data, including configuration files and databases are incrementally backed up to our rsync.net cloud storage account. We regularly test physical recovery of all backup data for your peace of mind.
We protect your data with TLS (SSL) certificates. We use Let's Encrypt, a free, automated, and open Certificate Authority providing TLS certificates to 225 million websites. Unlike many other hosting companies we do not make an additional charge for this service.
We store your data on fast access SSD drives attached to our Katapult high performance cloud servers.
Your applications run in a secure container on one of our Katapult high performance SSD Linux cloud servers. These servers run the latest versions of Ubuntu and are regularly updated and continually monitored for availability, security and performance.
WordPress malware removal
WordPress malware removal
Exploits usually manifest themselves either as a complete site defacement, or as a redirect to an external phishing site. However, sometimes a site may appear normal but actually have malicious content uploaded somewhere in the site code.
Chances are you are either not dealing with the underlying cause of the hack. This could be two things.
First, it could be a vulnerability that keeps getting exploited. For example an out of date plugin or theme.
Second, it could be that there is some infected code you are not removing. Sometimes an attacker will exploit a vulnerability and leave a backdoor. They may then leave it many months before then using the backdoor to show an infection on your site.
We can scan through to find these backdoors.
The attack is almost certainly not targeted at your site. Websites often run the same software as millions of others, and hackers will find vulnerabilities that they can exploit en masse.
If you are running a popular WordPress plugin which has a vulnerability, it could be that your site is one of many thousands targeted that day.